We are a homeschooling family.
Check out our home school blog:
http://theocrew.blogspot.com/
So many different reasons that we home school but the main and most important reason is because God laid it upon my heart to do so, has blessed my with a great husband that supports us and has given us the financial support to live off of one income.
Proverbs 22:6 says,"Train up a child in the way he should go: and when he is old, he will not depart from it."
This is the job so many Christian parents are trying to do, whether their children are in school or at home doing school. For some reason my children are not meant to be there and other children are. God has a plan for each of our lives and the lives of our children, our job is to follow that plan.
I would love to say that we have perfect days of waking up, joyfully singing while eating breakfast together as a family, followed by the pledge and prayer, starting our day with great attitudes, chores done with no fuss and everyone getting along but enter our house for a mere 24 hours and you would see the truth. We live, my children are messy, I have crazy control issues, most of our days start with a momma who teaches in pajamas, eats breakfast during a history lesson, and nurses a baby during math. There are things you won't see in our home school blog...painted hand prints on glass doors and floors, my children's sour expressions when I say school time each morning, our mess of a living room with legos, dolls and cups and sometimes a momma who sticks some ear buds in her ears, turns up the music and just for a moment (or two) acts like I don't see or hear the chaos of the house....and just breaths.
Moving on from my blunt honesty...I love doing this, I love teaching these 5 precious souls, these inquiring minds, these innocent vessels about Jesus Christ, I love teaching "Real" history, being able to stop and spend a day on an area that interests my child, answering questions, making elaborate and yet simple crafts, stopping when I see one of them struggle and accelerating when they are succeeding. This is my joy, they are my calling.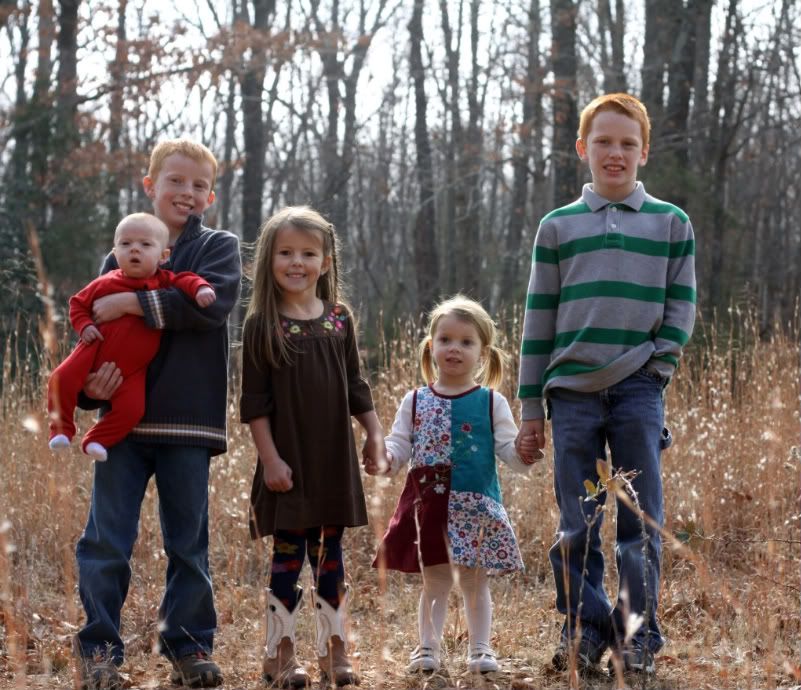 But for you, continue in what you have learned and become convinced of, because you know those from whom you learned it, and how from infancy you have learned the Holy Scriptures, which are able to make you wise for salvation through faith in Christ Jesus." 2 Timothy3:14-15
There is nothing I want more for my children then for them to have sincere, vibrant faith in Jesus Christ. For them to follow the plan God has set for them, filled with joy, and blessing others along the way.